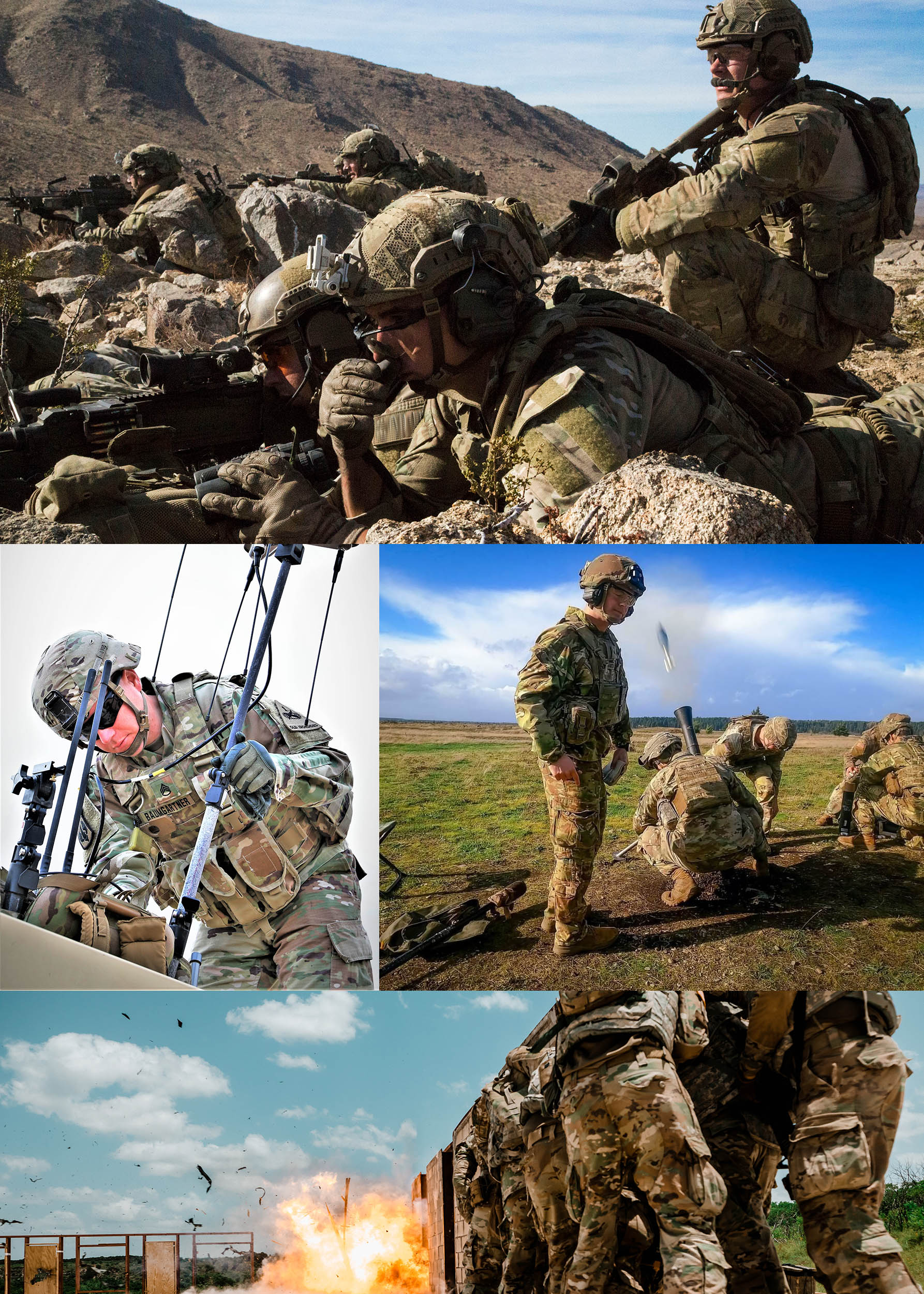 ** All solution components are not represented in the above visuals, Contact ISL for solution details.
Heavy Weapons Carriage System
Type of Solution
Mission & Training Solutions
Solution Pricing
Contact for Details
Number of Parts
20+ parts
Solution Items Include
Heavy Weapons Carriage Solutions for"

M240 Gun Teams
60 MM and 81 MM Mortar Sections
Carl Gustav and Javelin Gunner Teams
Engineer Sappers
Electronic Warefare Teams
Sniper Teams

Improved Optics
Analog Defensive Position Products
Target Ranging Products
DLA TLS & S2P2 Ready
Solution has a base set of approved products but is completely customizable for your mission or unique requirements

Solution Description
The ISL Weapons Carriage System allows Combat Arms, Special Operations Forces (SOF), and specialty Military Occupation Specialists (MOS) to efficiently carry the primary ammunition, additional rounds, additional equipment, and personal packing lists items required for training or deployed mission support.   The system also includes advanced optics and solutions to enable leaders and team members to accurately range, track and annotate targets and target reference points.
Contact for Details
Complete and submit the form below and we will reach out about the following kit:
*ISL requires contact information be from Agency, Military or Private Company Organizations email addresses doing business on behalf of the Federal Government for response and quote.
THE MISSION REPORT

ISL NEWSLETTER & PROMOTIONS