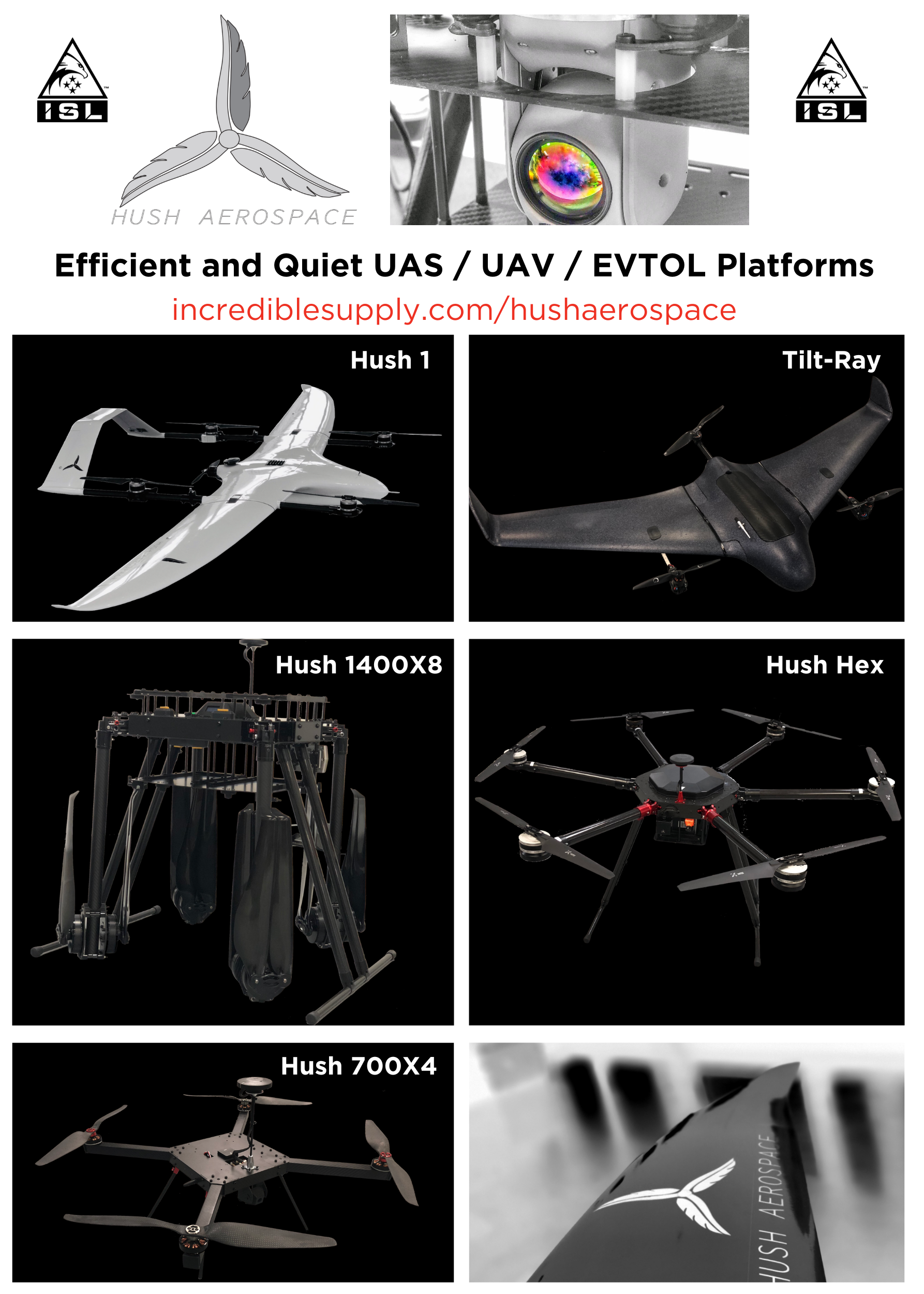 ** All solution components are not represented in the above visuals, Contact ISL for solution details.
Hush Aerospace UAS / UAV / EVTOL Solutions
Type of Solution
Mission & Training Solutions
Solution Pricing
Contact for Details
Number of Parts
100+ parts
Solution Items Include
Hush 1
Tilt-Ray
Hush 1400X8
Hush Hex
Hush 700X4
Custom Configurations
Kitted Solutions
Training Services
Repair & Maintenance Services
DLA TLS & S2P2 Ready
Solution has a base set of approved products but is completely customizable for your mission or unique requirements

Solution Description
The ISL Hush Aerospace Solutions include the efficient and quiet Hush UAS, UAV, and EVTOL platforms and associated services.   ISL is an authorized Hush Aerospace solutions partner serving the unique UAS needs of the Federal, Defense, Intelligence, Maritime, and Space communities.
Contact for Details
Complete and submit the form below and we will reach out about the following kit:
*ISL requires contact information be from Agency, Military or Private Company Organizations email addresses doing business on behalf of the Federal Government for response and quote.
THE MISSION REPORT

ISL NEWSLETTER & PROMOTIONS