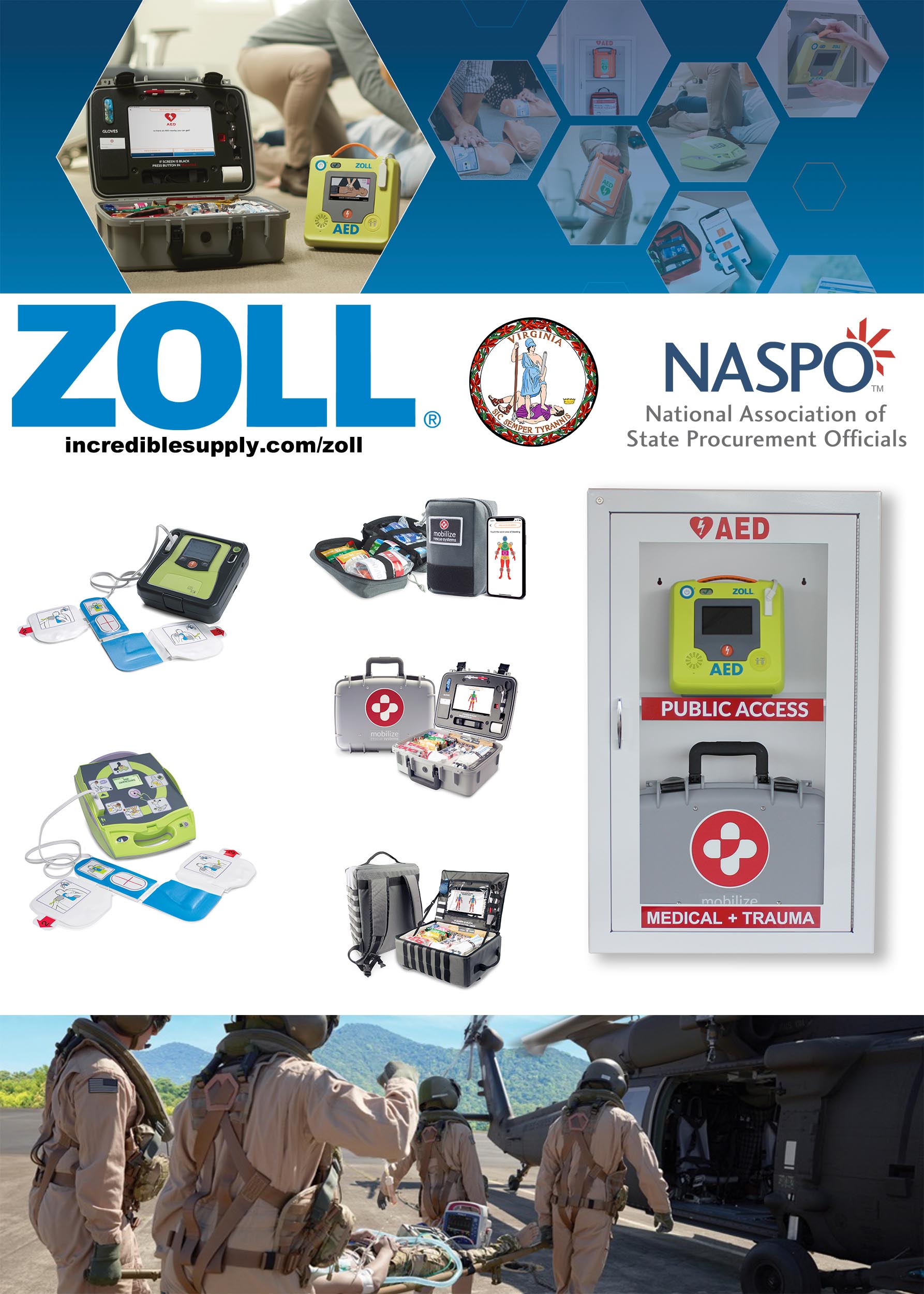 ** All solution components are not represented in the above visuals, Contact ISL for solution details.
Zoll Medical Device and Technology Solutions
Type of Solution
Mission & Training Solutions
Part Number
8000-004000-01 & more
Solution Pricing
Contact for Details
Number of Parts
30+ parts
Solution Items Include
Zoll: Defibs / Monitors
Zoll: AEDS
Zoll: Mobilize Trauma Kits
Zoll: Ventilators
Zoll: Aspirators
Zoll: Accessories
Zoll: Software, Technology & Accessories
NASPO discounted pricing for Qualified Virginia Agencies
Solution has a base set of approved products but is completely customizable for your mission or unique requirements

Solution Description
The ISL Zoll Medical Device and Technology Solutions include medical devices and software solutions that help support critical emergency care and save lives while increasing clinical and operational efficiencies.   ISL is Zoll stocking distribution partner for Virginia and offers National Association of State Procurement Officials (NASPO) discounted pricing for qualified State of Virginia organizations.
Contact for Details
Complete and submit the form below and we will reach out about the following kit:
*ISL requires contact information be from Agency, Military or Private Company Organizations email addresses doing business on behalf of the Federal Government for response and quote.
THE MISSION REPORT

ISL NEWSLETTER & PROMOTIONS